Spitfire Prototype F37/34 (unpainted)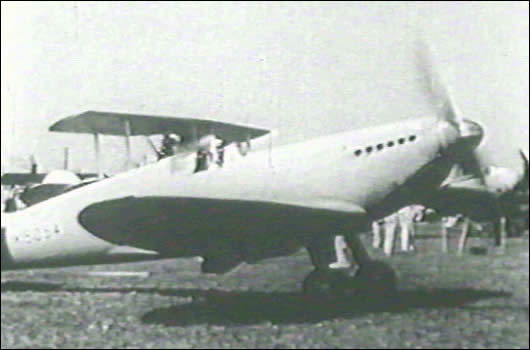 The maiden flight was flown by Joseph 'Mutt' Summers on the 5th March 1936.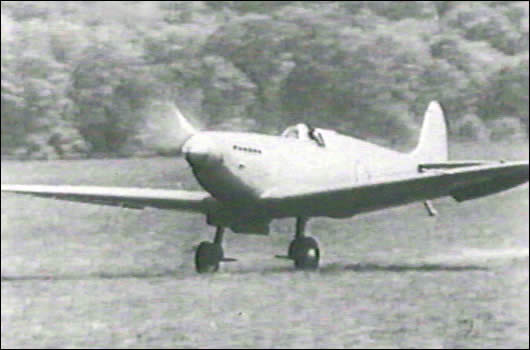 Notes:
Chief Test Pilot Joseph 'Mutt' Summers taxied out and took off smoothly, and the flight lasted for about 20 minutes. On return, he stated that nothing needed to be touched as the plane was excellent. During the test flight, the new fighter achieved a speed of 349mph at 16,800 feet, and in a climb reached 30,000 feet in 17 minutes. The Spitfire arrived at just the right time for the R.A.F. to combat the German Messerschmitt 109.