In Memory of Bernard Cambers (Royal Engineers)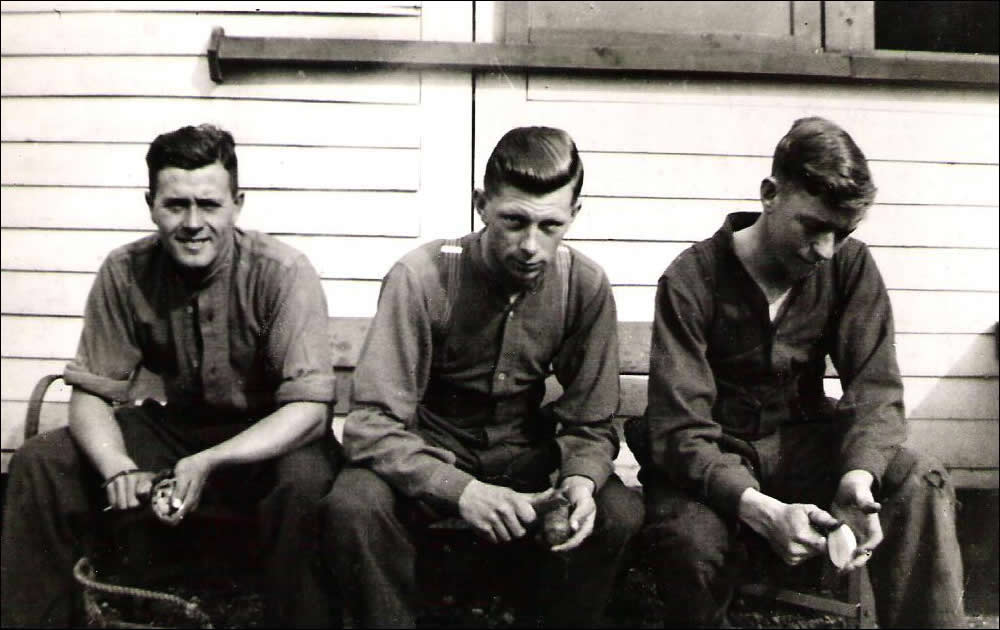 Bernard Thomas Charles Cambers (pictured centre) lost his life laying mines on Gt. Yarmouth Beach on the 17/10/1940. He was a Sapper, service no. 2077830 with the Royal Engineers (560 Field Coy) aged just 19 yrs, and is buried in Kempston Cemetery, Bedfordshire.

Do you recognise either of the two soldiers sat to the left and right?
Please contact me using the 'Contact Editor' link below, as his niece, Ann Maddams would like any information at all that you can supply about this photo.