Jokes Menu 6
Only the really funny jokes make it here, so this is my hand picked text jokes selection. I hope you enjoy these jokes as much as I did.
Looking for the Scary Photo ? - it's in the last Menu.
If you keep clicking 'Next Joke', it will cycle through all the jokes. Select a joke to start!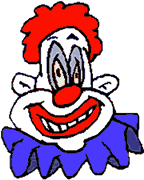 Please Note: Some jokes may have content that is unsuitable for minors. Some may also offend the highly religious. Please do not read these jokes if this concerns you.