The AC Petite 3 wheeled Microcar
Click on photo to view Full Size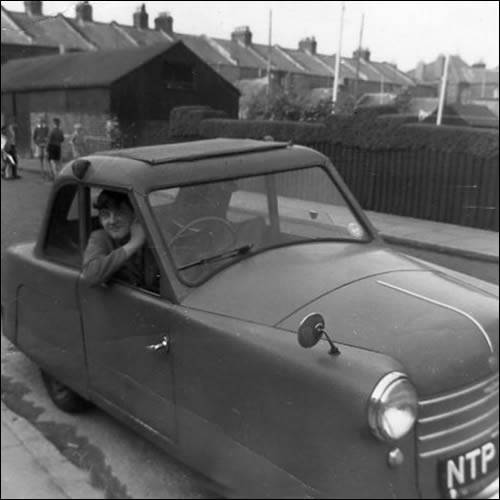 An AC Petite 3 wheeled Microcar with a rear-mounted 350 cc Villiers single cylinder two stroke engine. It had a single bench seat for 2 adults, and was claimed to do between 60 to 70 mpg with a max speed of 40 mph, sent in by © William Marsh.

William wrote:
During the early 60's, I owned this 3 wheeled vehicle and used to drive it from Portsmouth to Kent when on leave. It had a 2 stroke engine in the rear with column gear change (and no Heater).
If you have any more info about this photo, please use the Contact Editor link at bottom of this page.